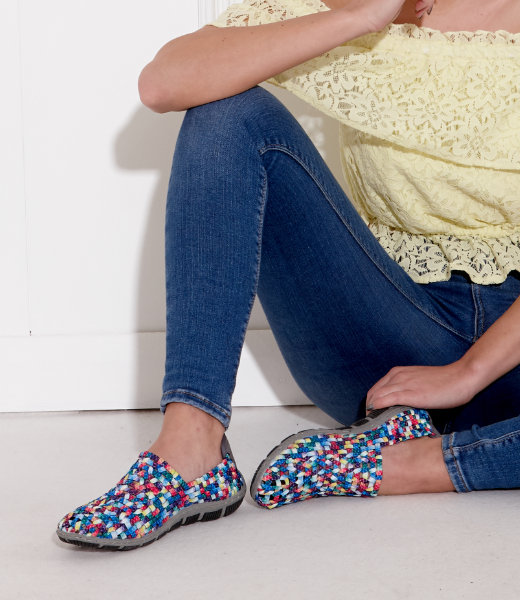 If you love colour and want something a little different then you will love the Adesso collection.
We believe that comfort doesn't have to be boring. So taking this concept and combining it with our desire for design we created Adesso. A collection of ladies (and now men's) footwear that is stylish and quirky with oodles of comfort. Whether it's our stretch elastic range in quirky colours or our real leather shoes, boots and wedges, you'll find that special Adesso comforting touch in every pair.
We hope that you enjoy wearing them as much as we have enjoyed creating them for you.
Bring a little sunshine into your day and wear Adesso on your feet.
Treat yourself to colourful comfort!
Shop Now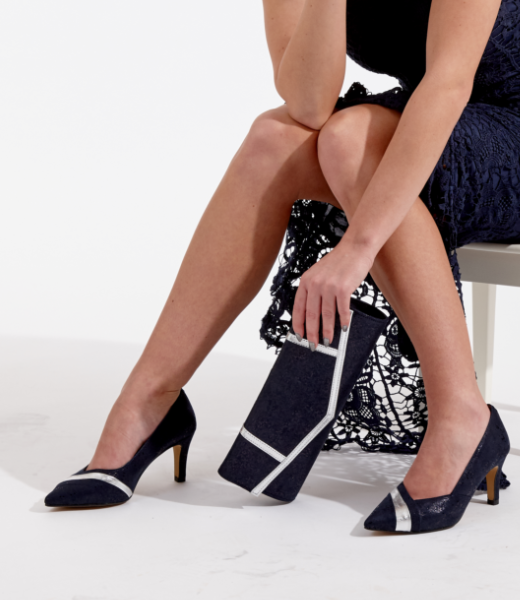 Initially sourcing product from Italy, our buying team have extended the collection by also collaborating with reliable and long-standing factories in Spain and Brazil.
Working with only the best materials, the brand has gone from strength to strength. Also liaising more closely with specific clothes designers has seen our special occasion footwear, with matching bags, grow substantially.
The quest at Capollini is to make any lady feel elegant, confident and special. Our design team are always looking at the latest styles, the latest colours and the latest fashions but at the same time not losing sight of our main aim of offering timeless elegance, quality and comfort.
Recreate that wonderful sense of excitement that your first pair of new shoes bought and enjoy the magic of wearing Capollini.
Shop Now

At Free Spirit, we believe in a healthier lifestyle that starts from the feet up. By creating footwear that is not only stylish but also comfortable, our aim is for you to feel good both inside and out.

We also believe that living a healthier lifestyle includes making our planet a happier and healthier place through sustainability. 
We actively use more environmentally friendly shoemaking techniques including the use of Eco Leathers, vegetable tanning processes and water-based non-toxic glues. All Free Spirit footwear is packaged in recycled materials and glue-free boxes.
Shop Now